Welcome Friends!
The Colorado Springs Apple Club is dedicated to helping people enjoy and learn to use all the many cool features of their Apple products (iPhones, iPads, Watches, iPods, and Mac computers). We demystify technology.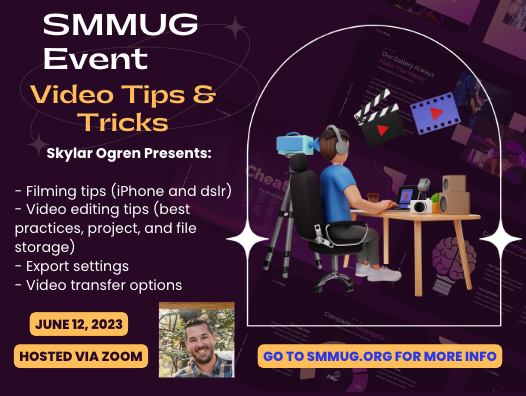 The monthly General Meeting is the 2nd Monday of every month at 6:00 pm FREE & Open to the Public. The SIG (Special Interest Group) is held at 10 am on the 2nd Saturday every month at 10 am.(except August & December). Check our Calendar.
Please click on Zoom Meeting Info if you need to learn how to join our online meetings using Zoom.
Click on info@smmug.org to receive in your email the meeting IDs and Passcodes. These credentials will allow you to attend our virtual Zoom meetings for free.